Warner Robins, Georgia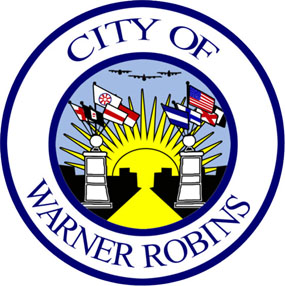 ESG's partnership with the City of Warner Robins began in August 2007 when the City contacted ESG requesting assistance. With only a two week lead time, ESG was able to
assume operations of the City's two large wastewater treatment facilities, 32 lift stations, 7 water treatment plants and 17 water wells. ESG has focused tremendous effort toward maintaining the facility while identifying key issues associated with aging infrastructure and preparing for major plant upgrades in both the wastewater and water divisions.
ESG is a proud sponsor of many local civic, professional and athletic children's clubs including Robins Gymnastics.
Facilities Operated and Maintained
12 MGD wastewater treatment system
17 MGD water treatment system
7 water wlants
17 water wells
32 lift stations
5 elevated water storage tanks (150,000–1 million gallons)
Service Area
35.4 square miles
Customers
50,247
Significant Accomplishments
Significant reduction of cost per thousand gallons in the production of water—overall annual savings of more than $40,000 per year based on electric and chemical usage.
Improved aesthetics of water operations office, water treatment facilities and water lab.
Significant supervisory control and data acquisdition (SCADA) system repairs, water treatment operations that allowed for more consistent distribution pressures, and repairs to equipment that had been offline for over two years to vastly improve system reliability.
Worked with City of Warner Robins and EPD successfully to assure compliance while in bypass mode during the cleaning and rehabilitation of the polishing pond.
Worked with City of Warner Robins to pinpoint significant I/I problems in the collection system, reducing surge flows during inclement weather.
Created over $20 million in savings on capital upgrades.