Vicksburg, Mississippi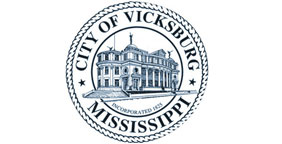 ESG's relationship with the City of Vicksburg began in September 2015 after the City engaged ESG under an emergency services task order to assist in operating and maintaining its water treatment facility given the high number of recurring boil water notices. Over the course of seven months, ESG implemented an aggressive action plan that restored compliance, strengthened plant operations, enhanced water quality, and addressed numerous safety, regulatory, and maintenance issues. ESG entered into a long-term contract with the City in July 2016 after winning a competitive procurement. ESG is advancing its action plan and successfully implementing further improvements that create operational efficiencies and cross-training opportunities for maintenance, operations, and administrative staff.
Facilities Operated and Maintained
16 MGD lime softening water treatment facility
17 wells
3 underground clear wells with a storage capacity of 3 million gallons
4 elevated steel water storage tanks (Capacity range of 100,000 – 500,000 gallons)
Service Area
32.9 square miles
Customers
23,131
Significant Accomplishments
Restructured water well rotation schedule to minimize the risk of motor failures.
Strengthened emergency procedures to restart plant after a power failure.
Increased sludge dewatering from 45% to 50% and created an annual savings of $30,000.
Implemented stronger QA/QC sampling procedures to eliminate the cross contamination of water samples.
Implemented a computerized work order system to track all maintenance tasks.
Setup a daily equipment status board to identify any out of service equipment.