Tupelo, Mississippi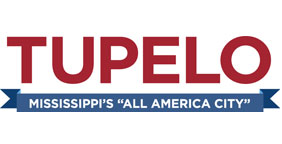 ESG's relationship with the City of Tupelo has been a long and rewarding one beginning in January 2005. ESG assumed operations of the City's aging wastewater treatment plant while
simultaneously working with the city to assist in developing an aggressive plan for a new and fully automated wastewater treatment plant. ESG staff in Tupelo successfully partnered with the City during all phases of the new wastewater treatment plant construction as well as the demolition of the old plant.
ESG now operates a 12 mgd activated sludge plant, over 80 lift stations and regularly provides technical and operational support to multiple surrounding communities and counties. In 2013, the City of Tupelo was awarded the State of Mississippi's Outstanding Wastewater Treatment Facility by the Mississippi Water Environment Association. ESG is a proud sponsor and supporter of many local, civic and charitable organizations in and around Tupelo.
Facilities Operated and Maintained
12 MGD Wastewater Treatment System
80 lift stations
Service Area
51.4 square miles
Customers
18,700
Significant Accomplishments
Start up of new wastewater treatment plant.
Successfully worked with client and contractor to resolve numerous warranty issues.
Solved zinc compliance issue at minimum cost to client.
Performed design-build of a new chemical feed system which created a $1.5 million savings.