Tifton, Georgia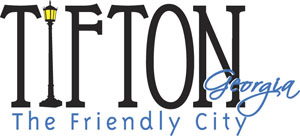 ESG's relationship with the City of Tifton began in November 2012, and at that time the scope included water and wastewater treatment. Over the past several years the City has increased
ESG's scope to include water distribution and sewer collection systems, public works, and natural gas. ESG's staff of 95 associates has significantly increased efficiencies within these
departments by implementing its computerized maintenance management system (CMMS) and in-sourcing approach. Within 4 years, ESG has saved the City of Tifton over $1,000,000, and produced 5 compliance and gas system of the year awards in water and wastewater treatment, and natural gas distribution.
ESG also supports the City's educational programs and routinely provides tours and educates students on good environmental stewardship practices and the various elements of water and wastewater treatment.
Facilities Operated and Maintained
10 MGD Wastewater Plant
15 MGD Water Plant
24 lift stations
230 miles of water distribution and sewer collection system piping
9 elevated water storage tanks (150,000 – 1 million gallons)
Public Works
Natural Gas
Service Area
270 square miles
Customers
41,000
Significant Accomplishments
Eliminated excessive work order backlog.
Reduced annual operations and maintenance costs by $200,000.
Produced over $400,000 in maintenance and repairs rebates.
ESG's in-sourcing approach on repairs, maintenance, and capital improvements has produced over $400,000 in savings.
Significantly reduced inventory of non-essential parts in warehouse storage.
Awarded 5 Gold Awards from GAWP for water and wastewater treatment compliance.
Awarded Gas System of the Year from MEAG Power.