Opelika, Alabama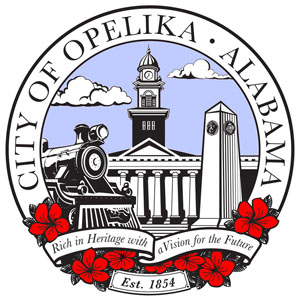 ESG's relationship with the City of Opelika began in 2005. With a staff of 67 employees, the scope of responsibilities includes full service Public Works including facility and fleet maintenance, operations and management of the wastewater facilities, lift stations and fleet maintenance. ESG was able to save the City over $748,000 during the first year of the contract through the implementation of ESG's Asset Management Plan.
ESG is proud to sponsor and support many of the local, civic and charitable organizations including Rotary Club, the Opelika bulldogs high school football team, and the Billy Hitchcock Miracle Field, providing a sports environment for persons with special needs.
Facilities Operated and Maintained
9 MGD Wastewater Treatment System
24 lift stations
250 miles of collection
220 miles of streets
50 miles of sewer right of ways
500 acres of right of ways
320 vehicles
42 signal lights
77 acres of cemeteries
400,000 square feet of buildings
3 cemeteries
Service Area
59,00 square miles
Customers
29,000
Significant Accomplishments
Reduced work order backlog from 3,500 to zero in 90 days.
Recovered over $2,000,000 in unbilled revenue for the City of Opelika.
Reduced citizen complaints by 98%.
Rebate given to City of Opelika each year in excess of $100,000.
Zero non-compliance issues in 7 years for wastewater.
Sold surplus of 43 vehicles and various equipment resulting in reduction of fuel and insurance costs.