Douglas, Georgia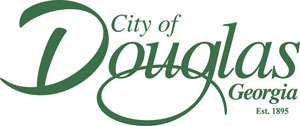 ESG's relationship with the City of Douglas began in January 2015. ESG transitioned 27 employees from the City and our scope of responsibilities includes operations and maintenance of the water treatment and distribution systems, lift stations, wastewater treatment and collection systems, and public works. ESG has produced for the City over $500,000 in savings by implementing ESG's asset management plan and in-sourcing approach on repairs and capital improvements.
ESG has also become a strong community partner by supporting the City's S.T.E.M. summer internship program, scholarships, back to school supply drives, Miracle Field initiative, and many other community based organizations.
Facilities Operated and Maintained
6 MGD Water Treatment System
6 MGD Wastewater Treatment System
19 lift stations
250 miles of water distribution and sewer collection system piping
Service Area
14 Square Miles
Customers
12,900
Significant Accomplishments
Significantly reduced work order backlog by completing over 8,000 work orders in the first year.
Transitioned the City's paper work order system to an automated CMMS.
Produced a maintenance rebate savings of over $66,000.
ESG's in-sourcing approach produced over $300,000 in savings on repairs and capital improvements.
Reduced annual operations and maintenance costs by $200,000.