Barnesville, Georgia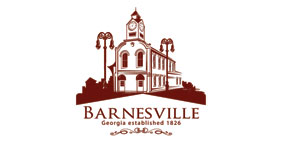 ESG's relationship with the City of Barnesville began in October 2012 after transitioning this project from another contractor. ESG quickly engaged its engineering and other technical resources to dramatically improve the 6 MGD water and 2.4 MGD wastewater plants' appearances and implement an aggressive operations enhancement plan. ESG's efforts have produced greater operational efficiencies, significant cost savings, and numerous industry awards including Plant of the Year, Best Tasting Tap Water in Georgia, and Laboratory Quality Assurance.
ESG's in-sourcing capabilities and technical resources have also been a solid resource in supporting other City departments with storm water monitoring, lift station and pump replacement
repairs. ESG is a proud supporter of numerous community initiatives with local non-profit, environmental, and youth sports organizations.
Facilities Operated and Maintained
2.4 MGD Activated Sludge Wastewater Treatment Plant
6 MGD Conventional Surface Water Treatment Plant
Service Area
191 square miles
Customers
6,532
Significant Accomplishments
Since ESG's October 2012 start up, our Barnesville project and staff have received numerous awards from GAWP and AWWA for exemplary compliance, plant operations, laboratory operations, and best tasting water in Georgia.
After transitioning from another contractor, ESG successfully optimized the water treatment process to remove excess manganese from the City's drinking water resulting in a 95% decline of water quality complaints.
ESG's engineering staff identified and fixed an engineering consultant's design flaw prior to construction of the City's new 2.4 MGD wastewater facility that would have diminished treatment process efficiencies and significantly driven up chemical costs.
ESG's in-sourcing capabilities on selecting and installing a bulk chemical storage tank saved the City over $55,000.
ESG's maintenance team designed and installed a flow pacing system for metals removal in the wastewater treatment process and saved the City over $36,000.