Forsyth County, Georgia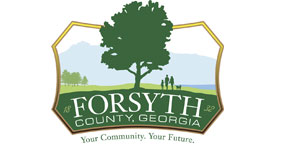 ESG's partnership with Forsyth County began in January 2010 when ESG assumed operation of four wastewater treatment plants—which has since expanded to six plants. In January 2011, Fosyth County chose ESG to operate, maintain and manage the County's 28 MGD Water Treatment Facility.
Both the water and wastewater treatment plants are highly unique and complex. The six wastewater plants include activated sludge, Aqua-Aerobic sequencing batch reactor, and membrane filtration technologies. The water treatment facility features super pulsating clarifiers with ozone disinfection systems. The ESG/Forsyth County Team was awarded Plant of the Year for one of the WPCPs in its first year entering the competition!
Facilities Operated and Maintained
28 MGD—Advanced Surface Water Treatment Facility (Antioch)
0.55 MGD—Activated Sludge Wastewater Reuse Facility (Windermere)
0.76 MGD—Aqua-Aerobic SBR Wastewater Reuse Facility (Dick Creek)
0.50 MGD—Zenon Membrane Wastewater Reuse Facility (The Manor)
0.125 MGD—Aqua Aerobics SBR Wastewater Reuse Facility (Parkstone)
1 MGD—Kubota Flat Plate MBR (James Creek)
1.25 MGD Membrane Filtration Wastewater Plant (Shakerag)
Service Area
413 square miles
Customers
195,405
Significant Accomplishments
In 2016, Forsyth County's non-discharging water plant was named Water Reclamation Facility of the Year.
ESG successfully installed an additional feed/injection point to the WTP resulting in an annual reduction in chemical costs of $27,000 as well as optimizing plant performance and resulting in a steady reduction in fiber repairs.
Completed 8,526 work orders since January 1, 2015.
Involved in the development of the Shakerag facility from initial design through start up.